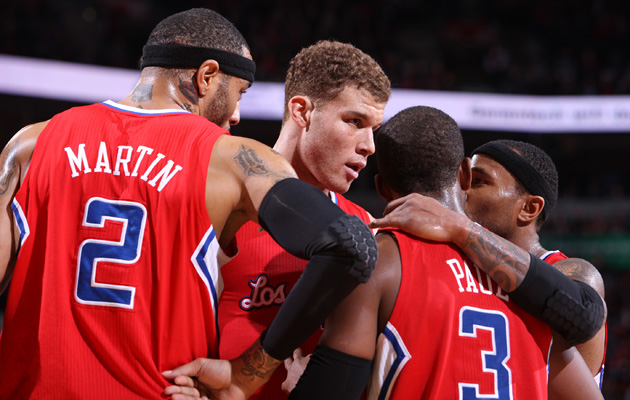 Chris Paul says he's already decided to opt-in to 2012-2013 with the Clippers.
(Getty Images)
By Matt Moore
When
Chris Paul
was traded to the Los Angeles Clippers, it was done under the condition that Paul would exercise his option for 2012-2013 to give the Clippers at least two years to build a team around him. Still, there was still a feeling from skeptics that this could all go wrong. That since it was Paul's decision, if things didn't work with the Clippers, he could opt-out and test restricted free agency. Because that was part of the back-room deal in place, there has been little discussion of his option for next season.
But in an interview with Jim Rome this week, Paul was asked if he'd decided to exercise that option and stay with the Clippers through next summer instead of becoming an unrestricted free agent this summer and seeing all his options. Paul said that the decision has already been made, and outlines why.
So Paul says the decision is made. He could back out of it, but you have to doubt that's going to happen with the Clippers in third place in the West, leading their division with signature wins over the
Lakers
and
Heat
. The Clippers aren't perfect, but in a short time they surrounded Paul with a quality cast of veterans (the kind stars like Paul want to play with), alongside
Blake Griffin
, and have changed a lot of the culture.
Based off of how Paul talks about the quality guys they brought into the locker room, and the result so far, don't you have to consider Clippers Neil Oshey the Executive of the Year? He didn't just bring in player after player to fit in with a Chris Paul team, then pulled off the trade, but he managed to do so while building a locker room that Paul wants to be part of.
Even if things don't finish well for Paul in L.A. this year, they have a whole other year to build a championship team around the best pure point guard in the league and the most powerful power forward under 25. Everything's good news this year for Clippers fans.
When's the last time you could say that?
(
"ROME with Jim Rome"
debuts on CBS Sports Network April 3rd. You can follow him on Twitter
@JimRome
.)